Use mendrhub's comprehensive, actionable data and business intelligence to deliver continuous value for your organisation.
Embedded PowerBI data visualisations allow you to instantly gain an understanding of your business performance and measure that performance against your business targets.
A suite of inbuilt reports can be instantly run or scheduled, giving you access to financial, asset, location, service and SLA data at the click of a button.
All mendrhub reports can be extracted into csv files, with filters providing further refinement of your data and making it easy to analyse or import into other systems.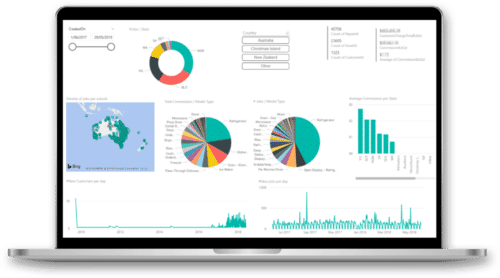 We'd love to show you how mendrhub can help your business. Use the form below to provide us with your details, and we'll be in touch to arrange a demonstration.