Track the end-to-end lifecycle of your assets while injecting your operations with unrivaled efficiency and intelligence.
Optimise your fleet while keeping ROI and utilisation top-of-mind. With cost transparency from equipment purchase to decommission, mendrhub empowers you to make economical strategic decisions that give your business the edge.
From flexible rental contracts to automated billing, mendrhub provides you with dedicated rental capability and complete transparency for tracking rentals both in and out of contract.
Monitor and move spare parts between locations and technician's van stock and create purchase orders to refresh inventory shortages, making sure your team is ready for anything while supercharging first-time-fix rates.
Set up and track asset warranties from purchase date and service warranties post-job completion while predicting rising repair costs as warranty dates end.
Gain insight into trends and an accurate understanding of your fleet using our cutting-edge analytics and business intelligence capabilities. Every asset update is recorded in real-time while overall performance is tracked against easily configurable business outcomes.
View your full service and movement history in mendrhub along with an audit trail of every action performed by users on the platform, giving your team up-to-date context and allowing unfolding issues to be rapidly resolved.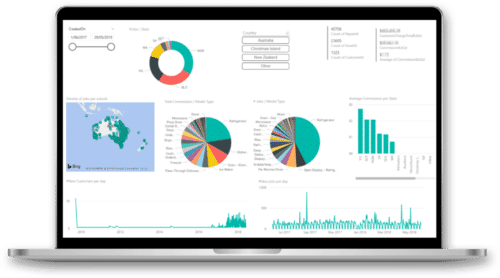 We'd love to show you how mendrhub can help your business. Use the form below to provide us with your details, and we'll be in touch to arrange a demonstration.